On Saturday, March 11, the Central Carolina Homeschoolers' team "Lewis" earned the right to represent North Carolina at Nationals in Hartford, Connecticut on May 11 – 13, defeating the perennial powerhouse team from Greenville, J.H. Rose High School "Green." Ten teams took part in State Finals this year, presenting an exceptionally strong competitive field. Many ballots were determined by point spreads of 3 or fewer, demonstrating how balanced the CCCE mock trial program has become over the last few years.
For the Central Carolina Homeschoolers, winning their fourth championship in five years is a remarkable accomplishment. Co-Captain Caitlin Kelly agrees. "I have been increasingly impressed and inspired each year by the talent of the regional-winning teams at States. The well-prepared, polished teams that we faced made the weekend exponentially more challenging and fun…We are thrilled to have the opportunity to represent North Carolina in Connecticut this May!"
The students could not have enjoyed such success without the investment of coaches and parents. Kudos to attorney advisor Darren Allen, teacher coach Maria Bailey, and the students and parents on this amazing achievement. We look forward to supporting our state champs at Nationals in May!
View photos from State Finals here.
Many thanks to the State Finals sponsors, Rudolf Widenhouse, Campbell Law School, and the North Carolina State Bar, and to all of our Presiding Judges, Scoring Jurors, and Site Volunteers!
Congratulations and best wishes to the Central Carolina Homeschoolers Lewis team members and coaches:
Head coach: Maria Bailey
Attorney advisor: Darren Allen
Students: Madysen Bailey, David Bainbridge, Caitlin Kelly, Jonah Moss, Heather Pennington, Emily Polson, Allyn Sims, Joshua Way.
State Championship Results:
State Champion: Central Carolina Homeschoolers Lewis
Runner-up: J.H. Rose High School Green
Additional State Finals teams: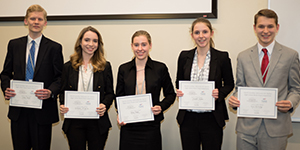 HARC Blue
Chapel Hill High School Black
Village Christian Academy Purple
East Chapel Hill High School Black
Uwharrie Charter School Birds of Prey
Wake Classical
TC Roberson High School
Gaston Christian School White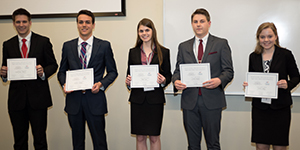 Individual Awards
Round 1 Best Witness
David Bainbridge
Weston Barker
Elizabeth Compton
Gracen Morris
Ashley Teague
Round 1 Best Attorney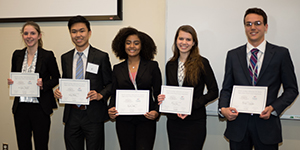 Bryan Cooper
Taylor Cox
Caitlin Kelly
Nathan Pait
Jacob Zampino
Round 2 Best Witness
Jopsy Bayog
Elizabeth Compton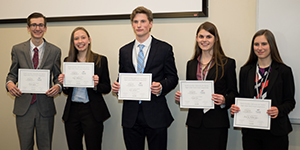 Bryan Cooper
Allyn Sims
Jayla Webb
Round 2 Best Attorney
Taylor Cox
Jack Hilbert
Makenna Meyer
Emily Robinson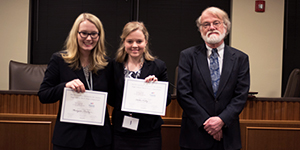 Chad Wylie
Championship Round
Best Witness: Madysen Bailey
Best Attorney: Caitlin Kelly