Steve Schmidly Coaching Award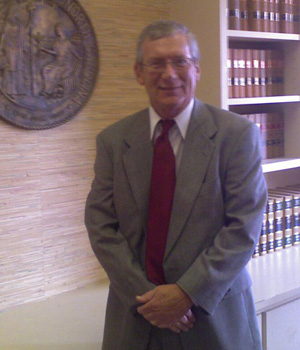 The North Carolina Mock Trial Program bestows the Steve Schmidly Coaching Award annually to an inspirational mock trial coach who has made a tremendous impact on his or her students.
This award is named in honor of the dedicated and inspirational work of Attorney Coach Steve Schmidly whose over ten years as attorney advisor for Asheboro High School saw not only record numbers of wins but also inspired his students to excel in so many aspects of their lives.  Steve was truly a prime example of 'investing in our future and creating tomorrow's leaders.'
The NC Mock Trial Program Board will recognize this award recipient at State Finals competition each March.  Learn more about this year's award recipients in our March 2023 newsletter.
Steve Schmidly Coaching Award Recipients:
2023: Dr. Amy Marschall, Raleigh Charter High School
2022: Liza Knight, Social Studies, JH Rose High School
2022: Darren Allen, Wilhoit Allen
NOMINATION PROCESS:  For at least the first year of this award (2021-22), the NCMTP Board will select the coaching award recipient after a vote at their February Board meeting. After this transitory period, a more broad nomination process will be followed: mock trial teams will be given an opportunity to nominate persons for the award (either teacher coach or attorney advisor) using an online form (for board review and vote.)