Mock trial opportunities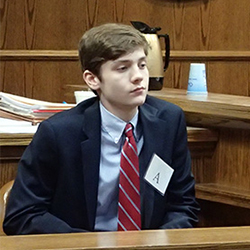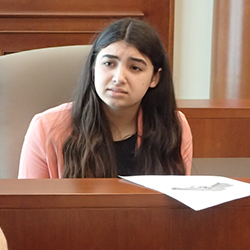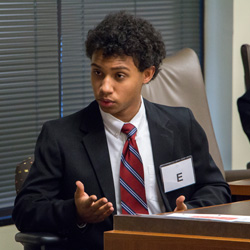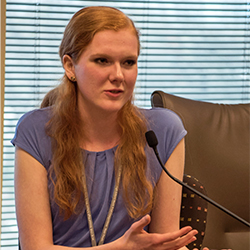 As we receive information on Mock trial opportunities in North Carolina and across the nation, we will post the links on this page.
2017 CCCE Mock Trial camp!! July 26 – 29, 2017 in Chapel Hill. The CCCE will host one four-day mock trial camp, which will offer instruction for Beginning and Advanced students and teacher-coaches. Participants will receive instruction from legal professionals on all aspects of mock trial, from opening statements to closing arguments. Law students and collegiate "mockers" will mentor students in hands-on sessions as students prepare to argue a criminal mock trial case at the end of the camp. Held on the UNC campus, our Chapel Hill camp will have options for both day and overnight campers. For more information, go to CCCE Camp.
2017 Providence Cup is a 2-day tournament held in Denver, CO. Teams consist of 2 attorneys and 2 witnesses and need not be from the same school. Case, rules, and schedule will be released Sept. 4. For more information, contact JoLyn Oliver at The Providence Foundation, joliver@provlaw.org, 303.709.5112, or visit Providence Cup.
The Gladiator: 1-on-1 Tournament
This one-on-one high school mock trial tournament will feature four rounds of competition, followed by a final round, using a new case written by Justin Bernstein, past-president of the American Mock Trial Association. Each student will compete as both a witness and an attorney. The competition will be held in Orange County, CA on July 7-9. Some scholarships are available. All high school students may apply, including those graduating in 2017. For more information, visit The Gladiator.
Furman University Top Mock from July 16-22, 2017, is a one-week summer program for the best 12-16 high school mockers in the US. It is designed to polish the skills of the nation's best mockers by teaching them advanced skills in evidence, preparation of direct and cross examinations, and acting skills for witnesses. Students will be selected through a rigorous application process, and they will come to Furman University's campus in Greenville, South Carolina. Furman "Top Mock".
Trial Procedures Seminars
New! The Virginia Law Related Education Institute offers courtroom procedures seminars starting this summer. Seminars focus on teaching and applying authentic courtroom techniques in a realistic court setting. Students learn the mechanics of trying a case, as well as how our trial and appellate court system are a fundamental part of maintaining the rule of law. For more information, visit Courtroom Procedures Seminars.