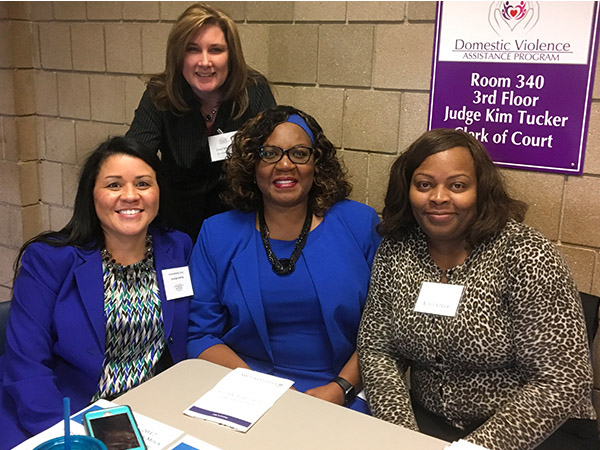 Volunteer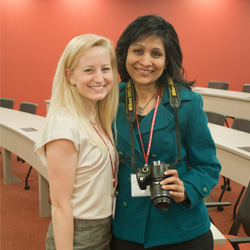 On Saturday, Feb. 3, 2018, regional mock trial competitions will be held at courthouses in nine cities across North Carolina: Asheville, Fayetteville, Gastonia, Greenville, High Point, Pittsboro, Raleigh, Salisbury, and Wilmington. For specific information about each Regional competition, visit the Regionals pages.
In order for these competitions to run smoothly, we rely on site volunteers to help behind the scenes. Paralegals, law students, and other interested individuals are encouraged to join us and see what all the excitement is about! Depending upon the time that you are able to come, you will help with activities such as set up, registration, welcoming the teams, providing information to observers, serving as room monitors, helping with tabulation of results, serving lunch, helping with the award ceremony, and cleaning up.
Volunteer slot times: The competition includes two preliminary rounds and one championship round, so volunteers are needed throughout the day. Specific time slots are listed on the Site Volunteer application form.
To join us for regionals, please fill out our online volunteer registration form, or print/scan/email the attached pdf: registration form: Regional Site Volunteer Form. Thank you for your help!
We will also need volunteers for our state finals competition on Saturday, March 9-10, 2018. Location for State Finals: Campbell Law School, located at 225 Hillsborough Street, Raleigh, NC 27603. Parking for volunteers is available on site. The state finals volunteer form is available at the bottom of our State Finals page. We hope you will join us!
MANY THANKS to all of our Regional Coordinators, Site Coordinators, and site volunteers at Regionals and State Finals! And a special THANK YOU to those volunteers who helped make this website possible: Webmaster Justin Scheef, Multimedia Journalist/video producer Danielle Waugh, and photographers David Johnson, Mala Chintalapudi, Michael Bojanski, Brad Taylor, Frankford Johnson, and Sydney Bartholow!