State Finals Information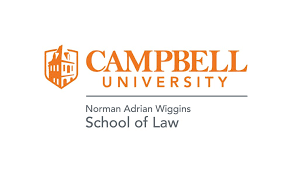 March 17-18, 2023 NCAJ High School Mock Trial State Finals Competition
---
2023 Regional Champions Heading to State Finals:
Fayetteville: Village Christian Academy
Gastonia: Covenant Day School
Hendersonville: Hendersonville High School (HHS Cats)
High Point: Gaston Christian School (Red)
Hillsborough: Carrboro High School (CHS Mock Trial Purple)
Raleigh: Raleigh Charter High School (Lemon)
Salisbury: Central Carolina Homeschoolers (Veritas)
Wilmington: J.H. Rose High School (Green)
Toss-up teams heading to State Finals: Gray Stone Day School (Garnet) and Wake Young Women's Leadership Academy (Revolution)
---
Courtroom Artist Regional Champions:
Fayetteville
– Lily Langbo of Raleigh Charter School (Lime)
Gastonia
– Madalyn Bradley of Covenant Day School
Salisbury
– Ariana Fletcher of Davie County High School (Davie Orange)
High Point
– Lydia Girdner of Central Carolina Homeschoolers
---
We will announce the 2023 M. Gordon Widenhouse Scholarship for Inspirational Leadership award recipient soon!
Here's the 2023 State Finals Schedule for Friday and Saturday, March 17-18th!
The 2023 State champion will be invited to compete at the National High School Mock Trial Championship  a planned in-person competition hosted by Little Rock, Arkansas on May 18-20, 2023.
THANK YOU to our generous host Campbell University School of Law and to our State Finals Sponsor, Sumwalt Anderson Law Firm.  We appreciate their generous support of our program!  To learn more visit https://sumwaltanderson.com/.