Courtroom Artist Competition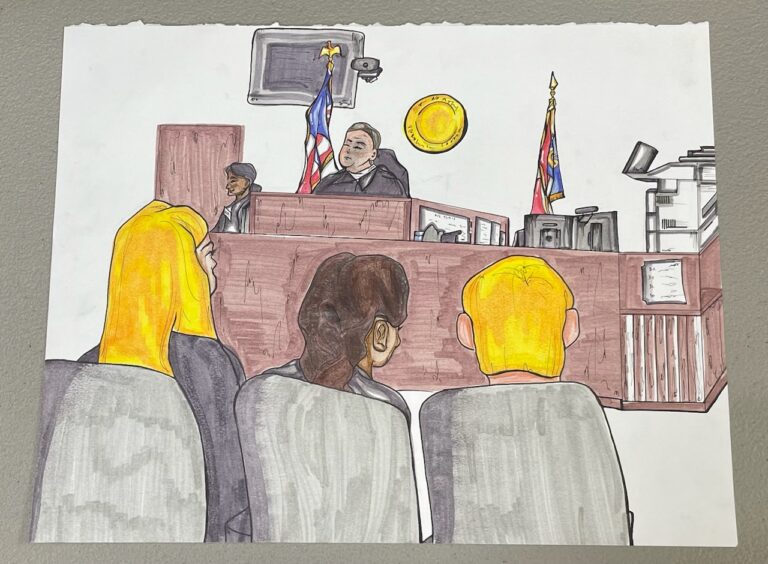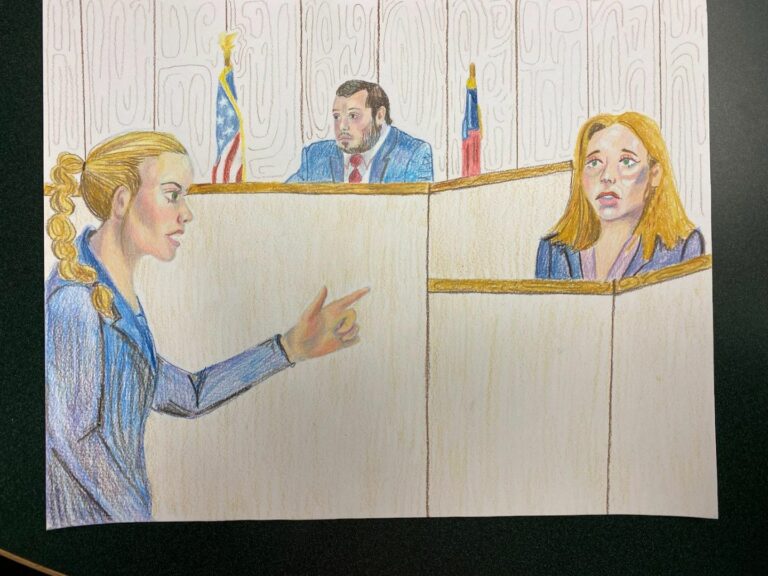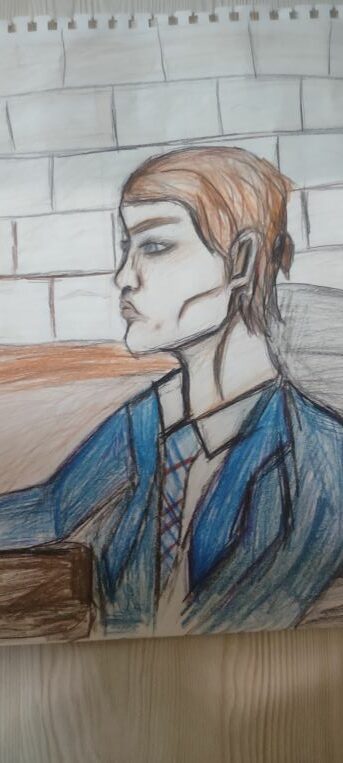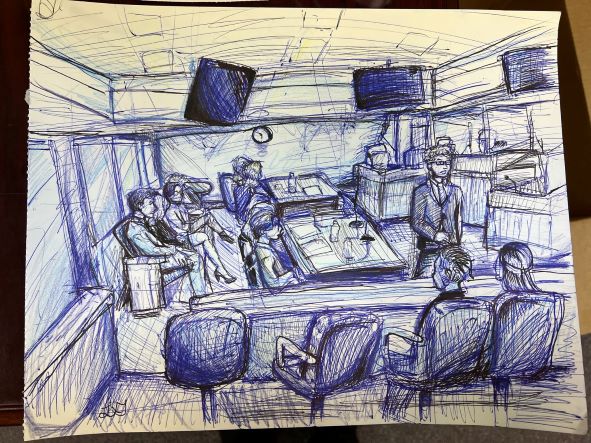 Congratulations to all 2023 Courtroom Artist Regional winners
Fayetteville:  Lily Langbo, Raleigh Charter High School (Lime)
Gastonia:  Madalyn Bradley, Covenant Day School
Salisbury:  Ariana Fletcher, Davie County High (Davie Orange)
High Point:  Lydia Girdner, Central Carolina Homeschoolers (Lux)
Honorable mentions:  Chloe Edwards, Terry Sanford High; Matthew Killian, Davie County High (Davie Black); and, Avery Ruesch, Ardrey Kell High School (AK Amethyst)
---
The tradition of courtroom drawing began in the United States in 1935 as a response to the media circus over the kidnapping and killing of aviator Charles Lindbergh's infant son. After distracting flashing lights overtook the court, the American Bar Association banned cameras, leaving news outlets to seek alternate means of coverage. By the mid-1970s, with the advent of improved camera technology, some U.S. courts relaxed their camera restrictions. However, those experiments didn't work well, as evidenced by the other media circus that was the O. J. Simpson murder case in 1994. Today, cameras are still banned from federal courts, and state courts only allow cameras at the discretion of the judge. Therefore, courtroom artists continue to be an important part of the U.S. justice system.  Several years ago, the U.S. Library of Congress offered an exhibition of 98 courtroom drawings, highlighting this storied art form. 

---
Who can participate?
Each school/homeschool group that has registered a team for the NCAJ High School Mock Trial Competition can enroll a student per team ($25/artist) to compete in the Courtroom Artist competition. (See registration page to register and pay).
Who judges the contestants at Regionals?
At each region, a judge or panel of up to three judges will use the below criteria to rank the artwork anonymously. Each regional winner of the art competition (announced at the Awards Ceremony) will be invited to participate at State Finals.   See competition rules (7.1-7.6)    
What does an artist need to bring to competition?
Artists must bring their own paper and supplies. Their paper must be 11" X 14" and their drawing may only be done with color pencil, pen and ink, pastel, or marker. No watercolors or paint are allowed.  
What happens to an artist's art entry?
All Regional art entries will be photographed by Site Coordinators before the end of the Regional competition and returned to the student to take home.
---