Salisbury Regional
The 2023 Salisbury Regional winner is Central Carolina Homeschoolers (Veritas)!
Runner-up: Davie County High School (Davie Black)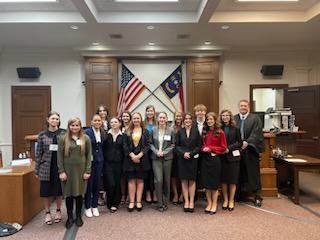 COMPETITION HOSTS:  Many thanks to  Regional Coordinator John Basinger and Site Coordinator Alicia Coggins and Scoring Director Alysia Coggins.
THANK YOU to our Salisbury Regional Sponsor: the Rowan County Bar Association!  We could not hold this regional competition without such support.  Thank you for investing in the future generation!
If you have any questions or suggestions regarding this webpage, please contact Program Coordinator at joyce@ncmocktrial.org