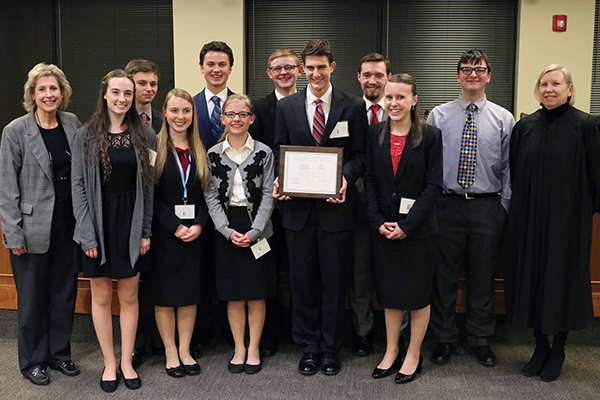 On Saturday, March 9, the Central Carolina Homeschoolers' team "Lux" earned the right to represent North Carolina at Nationals in Athens, Georgia on May 16 – 18, defeating Gray Stone Day School team "KFC." Twelve incredibly talented teams took part in State Finals this year, leading to many split decisions and close rounds. No team won all six preliminary ballots this year, demonstrating the strength of our program all across the state.
For the Central Carolina Homeschoolers, winning their sixth championship in seven years is a remarkable accomplishment. Two CCH teams earned a spot at State Finals this year, and it was the younger of the two, Team Lux, that prevailed to advance to Nationals. As sophomore Aaron Atwell remarked, "I'm excited to have been able to compete with some of the best people I know. Everyone worked hard these last few months and there are no other people I'd rather go to Nationals with. When they announced we'd won the state championship, I was stunned. The competition we faced was so strong. We went up against some great teams, and it is an honor to represent North Carolina at Nationals."
The students could not have enjoyed such success without the investment of coaches and parents. Kudos to attorney advisor Darren Allen, teacher coaches Maria Bailey, Beth Polson, and Jenna and Roger Sims, and to the students and parents on this amazing achievement. We look forward to supporting our state champs at Nationals in May!
View photos from State Finals here.
Many thanks to our State Finals sponsor Ward Black Law, Campbell Law School, and to all of our Presiding Judges, Scoring Jurors, and Site Volunteers!
Congratulations and best wishes to the Central Carolina Homeschoolers Lux team members and coaches:
Teacher coaches: Maria Bailey, Beth Polson, Jenna Sims, and Roger Sims
Attorney advisor: Darren Allen
Students: Aaron Atwell, Kenan Sims, Leonard Pace, Meagan Walker, Rachel Rogers, Ruth Lanier, Seth Finch, Thomas Bennett; alternates Wylee Bartholow, Faith Segers.
State Championship Results: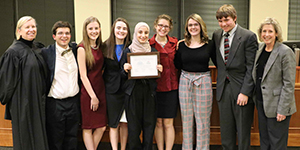 State Champion: Central Carolina Homeschoolers Lux
Runner-up: Gray Stone Day School KFC
Additional State Finals teams:
Village Christian Academy Purple
Central Carolina Homeschoolers Veritas
Hendersonville High School Cats
Gaston Christian School White
East Chapel Hill High School White
Chapel Hill High School Black
Unity Mock Trial Black
JH Rose High School Green
JH Rose High School Blue
Chapel Hill High School Gold
Individual Awards
Round 1 Best Witness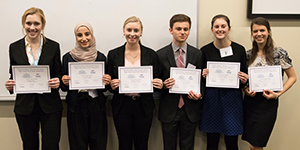 Madelyn Ball
Dania Kanawati
Brittany Turner
Aaron Atwell
Lillian Rountree
Allyn Sims
Round 1 Best Attorney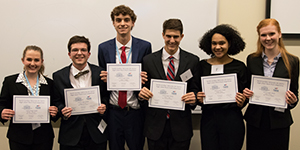 Ellie Stout
Bryce Biehle
Jared Danaher
Kenan Sims
Rachel Broun
Emily Polson
Round 2 Best Witness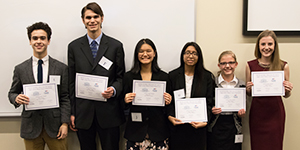 Milo Vaisey
Tommy Walker
Meagan Walker
Maddie Evans
Anna Teague
Bailee Ku
Round 2 Best Attorney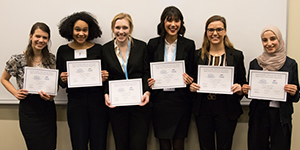 Allyn Sims
Rachel Broun
Araceli Cooper
Dania Kanawati
Avery Hobgood
Madelyn Ball
Championship Round
Best Witness: Meagan Walker
Best Attorney: Ruth Lanier