Raleigh Regional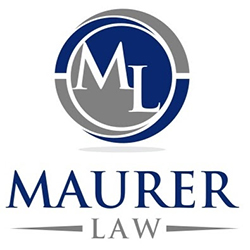 Congratulations to HARC Blue, the 2017 Raleigh Regional Champion!
Runner Up: HARC Red
Other teams competing in Raleigh:
Chapel Hill High School Gold
Raleigh Charter School Lapis
Raleigh Charter School Green
East Chapel Hill High School White
Panther Creek High School
Millbrook High School
Broughton High School
Garner Road Community Center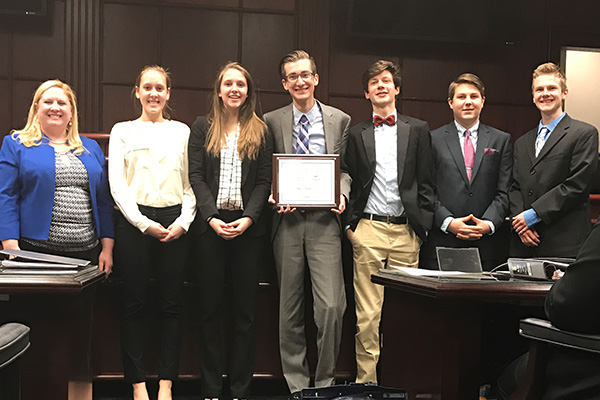 All the materials for the Raleigh Regional are available here. If you have any questions or suggestions regarding this webpage, please contact State Coordinator Sue Johnson at SueHeathJohnson@gmail.com
Many thanks to our Regional and Site Coordinators, whose dedication and service make these competitions possible! For specific questions regarding the Raleigh Regional, please contact Regional Coordinators Christine Scheef or Lindsey Granados (Christine: 919-449-5040 or CScheef@ncsba.org; Lindsey: l.Granados@kurtzandblum.com) or Site Coordinator Michelle Keely (MKeely@ncdoj.gov).
To volunteer, please fill out our online volunteer registration form, or scan/email or fax the pdf form to the state office: Regional volunteer form.
THANK YOU to our 2017-18 Regional co-sponsors, MAURER LAW and TWIGGS STRICKLAND & RABENAU, for their generous support! We could not hold this regional competition without their help. To learn more about the firms, visit their websites at http://www.maurerlawpa.com/ (Maurer Law) and http://nctrial.com/ (Twiggs Strickland & Rabenau).
Raleigh Regional location information
Wake County Courthouse
316 Fayetteville St
Raleigh, NC 27602
919-792-4000
Courthouse is located in downtown Raleigh. Use the Salisbury Street entrance to the courthouse. We will be on the second and third floors.
Directions From I-40
Exit 299 toward Person St. Merge onto Hammond Rd. Continue onto S Person St. Turn Left onto E Cabarrus St.
Get directions via Google maps
Parking
The new Wake County parking deck is located at 216 W. Cabarrus Street, on the corners of Davie, McDowell & Cabarrus streets. The nine-level deck (P1 through P9) has two entrances and three exits. Vehicular entrances are located on Cabarrus and Davie streets.
Area Restaurants
Jimmy John's, 437 Fayetteville Street. 919-754-0101. Exit the courthouse on Salisbury St. Walk south to Davie St. Turn left; when you reach Fayetteville Street, turn right. Jimmy John's is about half a block past Davie St., on the opposite side of Fayetteville St. from the courthouse.
Chick-fil-A, 400 Fayetteville Street. 919-834-3875. Follow the above directions; however, you will see CFA on your right at the corner of Davie and Fayetteville Street.
Cooper's Barbecue, 109 E. Davie Street. Exit the courthouse on Salisbury St. Walk one block south to Davie St. and turn left. Go two blocks. Cooper's is on the left, just after you cross Wilmington St. 919-832-7614.
The Oxford Gastropub, 319 Fayetteville St. Directly across from the courthouse. 832-6622.
Java City. On Fayetteville St. One block north of the courthouse.
McDonalds, on Wilmington St. From the courthouse, turn right and walk three blocks. Turn left at Lenoir St, go two blocks and the McDonalds is on the right hand side of the road.
Vic's Italian, City Market, 331 Blake Street. 919-829-7090. Exit the courthouse on Salisbury St. Walk south; turn left on Davie Street. Walk three blocks, passing Fayetteville, Wilmington, and Blount Streets. Walk past Artspace and turn left into the market; Vic's Italian is in the market on the right.
Domino's Pizza. 335 S. Salisbury St. 919-821-2330.
Regional competition schedule
8:45 – 9:30 am

​Team Registration

9:00 – 9:45 am​​

Judge and Juror Orientation

9:45 am​

​Welcome Address

10:00 – 11:40 am

Round 1

12:00 – 1:40 pm

​Special Lunch Round (only if odd number of teams competing)

11:45 am – 1:30 pm​

Lunch on your own

1:00 – 1:45 pm​

Judge and Juror Orientation

1:30 – 1:45 pm​​

Teams Return from Lunch

1:45 pm​​

Posting of Round II matches and courtroom assignments

2:00 – 3:40 pm

​Round II

4:15 pm

Announcement of Awards for Best Witness/Best Attorney. ​​​Announcement of Finalists

4:45 – 6:30 pm

​Final Round

6:45 pm​​

Awards Presentation