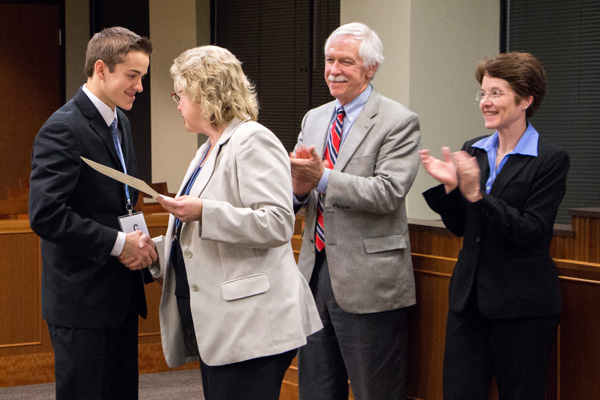 Carolina Center for Civic Education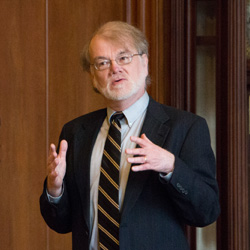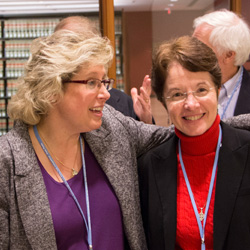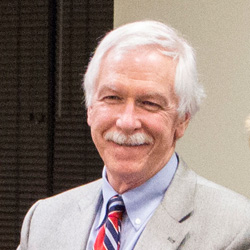 The Carolina Center for Civic Education was created in 2003 by the North Carolina Academy of Trial Lawyers (now the North Carolina Advocates for Justice) to organize and host the National High School Mock Trial Championship competition in Charlotte in 2005.
The CCCE is now a separate nonprofit corporation that operates the only statewide high school mock trial program in North Carolina. While the NCAJ is our major sponsor, the CCCE also seeks financial partners and grants to help sustain and build the program for years to come. As additional funding is obtained, the CCCE implements its vision to expand the mock trial program to under-served areas of the state, offer mock trial camps for high school students, and devise additional means of providing civic and legal education to students across the state.
The CCCE is a 501(c)(3) organization, so all donations to the CCCE to support the mock trial program are tax-deductible. To partner with us, please go to https://ncmocktrial.org/get-involved/donate
CCCE Mission Statement
The Carolina Center for Civic Education believes that teaching high school students about our justice system and trial-by-jury is crucial to preserving our rights as citizens. Our mission is to create engaged citizens through the hands-on learning activity of mock trial, thereby enabling students to gain the civic understanding, self-confidence, analytical reasoning, and communications skills that are vital for tomorrow's leaders.
CCCE Board of Directors:
The CCCE Board is made up of attorneys living in small towns and large cities across North Carolina. All trial attorneys, these volunteers devote countless hours each year to providing this outstanding educational opportunity to students statewide.
M. Gordon Widenhouse, Jr.: President
Rebecca Britton: Vice President/Treasurer
Rich Manger: Secretary
Adrienne Blocker
Katy Parker
Christine Scheef
Brooke Schmidly
Mark Sumwalt
Ex officio members:
Bill Powers: NCAJ President
David Henson: NCAJ Communications VP
CCCE State Coordinator:
Full-time staffer Susan (Sue) H. Johnson, MPH, oversees and operates the statewide program, ensuring that the vision of the CCCE Board is achieved. Sue interfaces with teachers, students, and legal professionals across North Carolina.
NCAJ High School Mock Trial Committee:
The Mock Trial Committee consists of volunteer attorneys and paralegals who organize our regional competitions, interfacing with volunteers and ensuring that the teams can showcase their skills and have fun in the process.
John Anderson, Jr.

Wilmington Regional Coordinator

Emily Applewhite

Salisbury Site Coordinator

Liz Barber & Robert Jessup

Pittsboro Regional Coordinators

Rebecca Britton

Fayetteville Regional Coordinator

Jessi Cannon

Greenville Site Coordinator

Patti Clapper & Lakisha Chichester

Pittsboro Site Coordinators

Holden Clark & Daniel O'Shea

Gastonia Regional Coordinators

Philip Entzminger & Jeffrey Cannon

Greenville Regional Coordinator

Jane Goeke & Rose Pratt

High Point Site Coordinators

Darrin Jordan

Salisbury Regional Coordinator

Michelle Keely & Sandra Strickland

Raleigh Site Coordinators

Beverly King Moore

Gastonia Site Coordinator

Karen Kueny & Tanja Shurling

Fayetteville Site Coordinators

Brandy Jo Lea

Wilmington Site Coordinator

Rich Manger

High Point Regional Coordinator

Mark Melrose

Asheville Regional Coordinator

Brett Pinkston

Asheville Site Coordinator

Christine Scheef & Lindsey Granados

Raleigh Regional Coordinators