You are here
Program Sponsors
As a 501(c)(3) corporation, the CCCE depends upon the support of our sponsors and donors to make the high school mock trial program a reality. While team fees cover part of the cost, the bulk of our income derives from the generous donations of our sponsors and supporters. We are deeply grateful for the vision and investment of these organizations in partnering with us to "create tomorrow's leaders."
To find out how you can join us, contact CCCE State Coordinator Sue Johnson at SueHeathJohnson@gmail.com or CCCE Vice President Rebecca Britton at Rebecca@BrittonLawFirm.com. Together, we can ensure that our youth will gain vital skills so crucial to leading our country in the 21st century!
Statewide Program Sponsors
These supporters invest in the overall high school mock trial competition statewide, making possible our regional and state competitions as well as our summer camp program.

---
Statewide Outreach Project Sponsors
Our Outreach Project sponsors provide funds specifically designated to reach out to new schools in under-served regions of the state, providing them with the support they need to begin a mock trial program.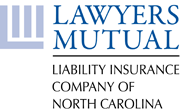 ---
State Finals Sponsors
Our State Finals sponsors provide the funding and facility necessary to host our state finals competition, where our State Champion is determined.


---
Regional Sponsors and Supporters
Our Regional sponsors and supporters underwrite the costs of our regional competitions, making it possible for teams across the state to compete at a site close to home.
Asheville

Supporter:

Charlotte

Pittsboro




Supporter:

Fayetteville





Supporter:

Greenville





High Point




Manger Law Firm

Raleigh






Wilmington





Salisbury




Rowan County Bar Association